2750 Electric Rd. Roanoke, VA 24018
Cat Veterinarian
in Roanoke, VA
POLICY UPDATE: Our new policy is now in place at our office. Please refer to the following:

We ask that any clients showing signs of illness that can be associated with COVID-19 remain home.

We are asking pet owners to not enter the building in order to minimize contact distances. We are asking that only 1 family member come to the appointment. When clients arrive for their appointment, they should call our office to alert the team that they have arrived. Please let us know the make/model of your vehicle at the time of the call. Please remain in your vehicle. A staff member will come to your vehicle and bring your cat inside our facility for his/her exam.

We ask that clients remain on-site while their cat(s) is being examined so that they are immediately available should we have any questions regarding care and so that we may get him/her back to you as quickly as possible. If additional testing is required beyond the initial exam, one of our doctors or medical staff will call you to obtain consent for these added procedures.

Once the cat has been fully evaluated, the doctor will call you and go over their findings and recommendations. Once this is done, one of our front desk staff will collect payment over the phone. We ask our clients to please use credit cards or debit cards at this time.

We ask that any client picking up flea medications, prescription foods or any over the counter product, please call when you arrive at our facility, remain in your vehicle and one of our staff members will bring the product to your vehicle and collect payment over the phone.

Thank you for your understanding.
Caring and Compassionate Cat-Only Veterinary Practice in Roanoke, VA
Veterinarians to Cats welcomes you and your feline friend to our clinic. We specialize only in the treatment of cats in Roanoke, VA, and our licensed veterinarians are here to provide excellent services to every individual in their care. The doctors put your cat's health and well-being first because they know how important they are to you. Our team of professional, caring and compassionate vets are proud to provide only the best in cat medical care to the area. For more information or to set up an appointment, call Veterinarians to Cats.
Our Practice Caters to the Medical and Personal Needs of Cats
Veterinarians to Cats is a veterinary practice that caters to the needs of feline pets. Our professional team of doctors provides regular medical check ups, dental care, surgical care, emergency care, and many other types of treatments specifically designed just for cats. Because of our many years of experience we can perform simple treatments to extensive surgeries. No matter what kind of treatment your cat needs, you can have peace of mind knowing they are in good hands at our clinic. Veterinarians to Cats goes the extra mile to make sure your feline friend is happy and healthy.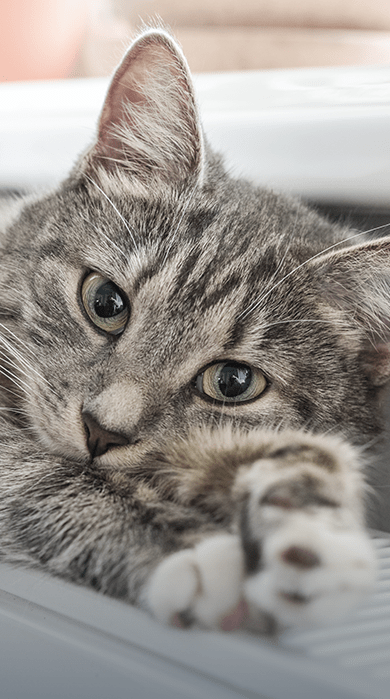 Veterinarians to Cats is the Local Expert on Everything About Felines
The team at Veterinarians to Cats is Roanoke's local resource for everything you need to know about cats. We offer informative and helpful advice you need to take care of your feline friend. Our friendly and compassionate staff is ready to provide you with information on nutritional advice, illness-prevention tips, and more to ensure your cat's optimal health.
Both Cats and Their Owners Can Feel Comfortable at Our Practice
Veterinarians to Cats' mission is to focus on the unique needs of cats and their human companions. Our team of vets provides compassionate and progressive medical care in an environment designed just for cats. The office is a place where both felines and humans can relax. We also focus on the continued educational development of our team to better provide care to all cats in more effective ways.
Veterinarians to Cats - Our Name Says It All!
Offering Wellness, Surgery, Boarding & Grooming