2750 Electric Rd. Roanoke, VA 24018
Cat Veterinarian
in Roanoke, VA
ATTENTION CLIENTS:
Starting Monday June 1, 2020 we will begin opening our lobby. We are going to be putting protocols into place to help protect our staff, clients and patients.
We ask that only one family member (if possible) be present for the exam. We understand there will be exceptions and we will take necessary precautions in these instances.
We ask that you call when you arrive in the parking lot when you are here for your appointment or if you are picking up medications or prescription food. We will let you know at the time of your arrival if you may enter the building. If you are here for an appointment, you will be taken directly to an exam room upon arrival.
We will require that anyone who enters the building must be wearing a mask. If you do not have a mask, we can provide a home-made mask for you that you can wear for the duration of your appointment. These masks are washed and sanitized after each use.
If you have a technician appointment and not an exam scheduled with a doctor, we ask that you call when you have arrived and remain in your car just as you have done over the last few weeks. This will help limit the number of people entering and leaving the building.
Things will look a little different in our lobby. The chairs will be positioned six feet apart and the receptionists will have shields in front of their station. Things may seem a bit chaotic with scheduling and wait times as we adjust to this new normal. We apologize for any inconvenience this may cause and we appreciate your understanding as we move forward in the trying times.

***ATTENTION CLIENTS***
UPDATE as of 5/29/20:

Due to the delay of shipping/delivery of our Personal Protective Equipment needed to safely open our lobby, we will be continuing our curbside service. We will update you as soon as this changes. We apologize for any inconvenience that this may cause and we greatly appreciate your patience during this difficult time.

Caring and Compassionate Cat-Only Veterinary Practice in Roanoke, VA
Veterinarians to Cats welcomes you and your feline friend to our clinic. We specialize only in the treatment of cats in Roanoke, VA, and our licensed veterinarians are here to provide excellent services to every individual in their care. The doctors put your cat's health and well-being first because they know how important they are to you. Our team of professional, caring and compassionate vets are proud to provide only the best in cat medical care to the area. For more information or to set up an appointment, call Veterinarians to Cats.
Our Practice Caters to the Medical and Personal Needs of Cats
Veterinarians to Cats is a veterinary practice that caters to the needs of feline pets. Our professional team of doctors provides regular medical check ups, dental care, surgical care, emergency care, and many other types of treatments specifically designed just for cats. Because of our many years of experience we can perform simple treatments to extensive surgeries. No matter what kind of treatment your cat needs, you can have peace of mind knowing they are in good hands at our clinic. Veterinarians to Cats goes the extra mile to make sure your feline friend is happy and healthy.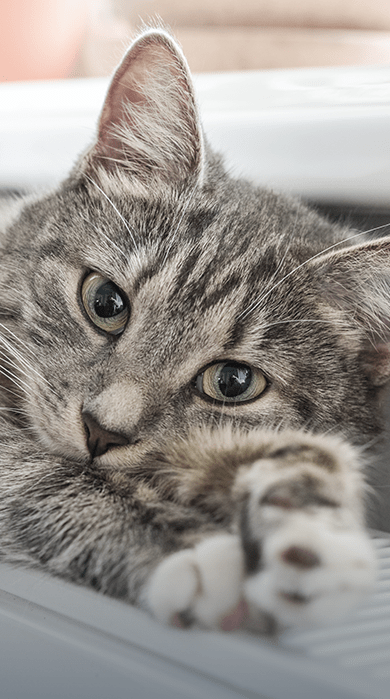 Veterinarians to Cats is the Local Expert on Everything About Felines
The team at Veterinarians to Cats is Roanoke's local resource for everything you need to know about cats. We offer informative and helpful advice you need to take care of your feline friend. Our friendly and compassionate staff is ready to provide you with information on nutritional advice, illness-prevention tips, and more to ensure your cat's optimal health.
Both Cats and Their Owners Can Feel Comfortable at Our Practice
Veterinarians to Cats' mission is to focus on the unique needs of cats and their human companions. Our team of vets provides compassionate and progressive medical care in an environment designed just for cats. The office is a place where both felines and humans can relax. We also focus on the continued educational development of our team to better provide care to all cats in more effective ways.
Veterinarians to Cats - Our Name Says It All!
Offering Wellness, Surgery, Boarding & Grooming